People often ask me how I became an East Midlands press photographer, so this is my story.
When I left my local grammar school I was considered a bit of a failure. I was 18 years old with a couple of A-levels that were no real use to anyone. I had no idea what I wanted to do with my life. Over 3 million people were unemployed at that time. I was not going to Oxford, Cambridge or some other University like most of my former classmates.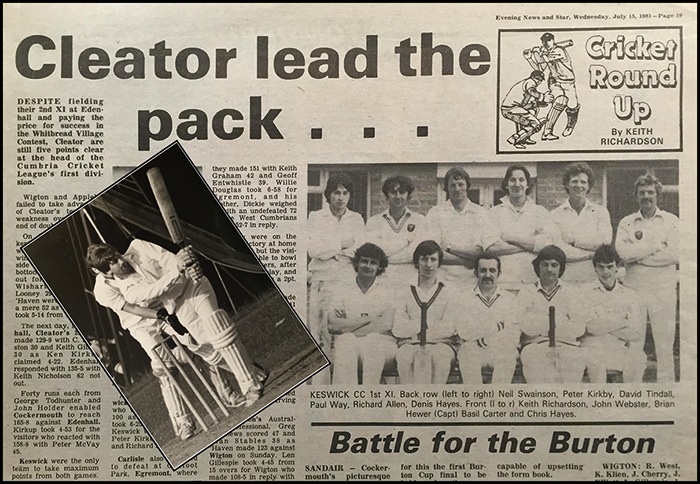 My life revolved around sport and I lived for the summer months when I could represent my town in the local cricket team. Unfortunately I was never good enough to make a living from sport. But that was the highlight of my week and not much else mattered.
Smog City
As the new school year approached I made a last minute gesture and secured a place at Teesside Poly. I signed up for an Industrial Design Engineering course. Suddenly I exchanged the beautiful Lake District for 'smog city' otherwise known as Middlesbrough. Teesside Poly must have been even more desperate than me. They let someone who cannot draw onto a design course !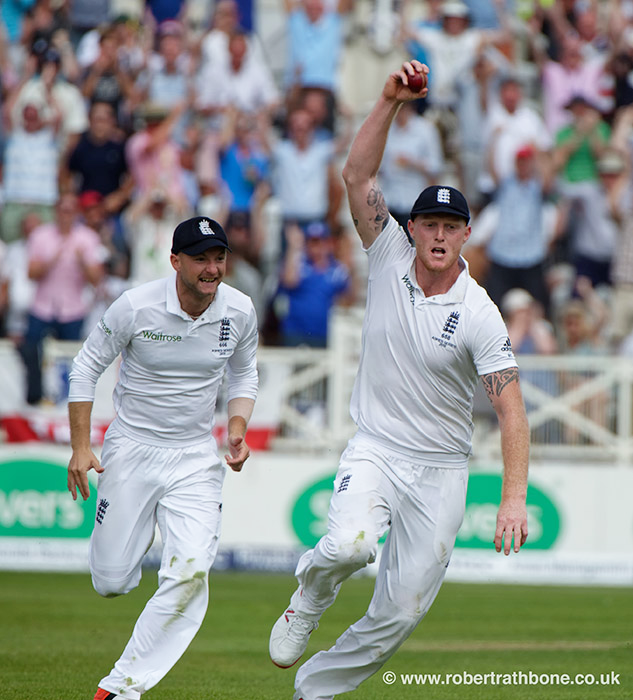 I stuck with the course for a couple of terms during which time I had to buy a camera. A student friend called Dave Newell taught me how to process film and print in black and white. I was now hooked on photography. Industrial design was never going to work for me, so I quit.
I returned to Lake District in time for the cricket season and starting taking my camera along to our games. One of my team mates, Keith Richardson, wrote the cricket reports for our local paper. He suggested I let him have a picture of the opposition team each week and he used it alongside his article.
East Midlands press photographer
Teams looked forward to playing Keswick because they got their pictures in the paper.  These were my first published pictures and this very basic 'portfolio' helped me obtain a place on the NCTJ press photography course in Sheffield. I was on my way to becoming an East Midlands press photographer.
The wonderful game of cricket has been a major influence on my life and I wonder where I would be had I not started playing. Over the years I have photographed many test matches. My highlight being the World Cup Final in 1992 when England lost to Pakistan. Earlier that year I had been with the England team in New Zealand and had some fabulous times in the company of the players.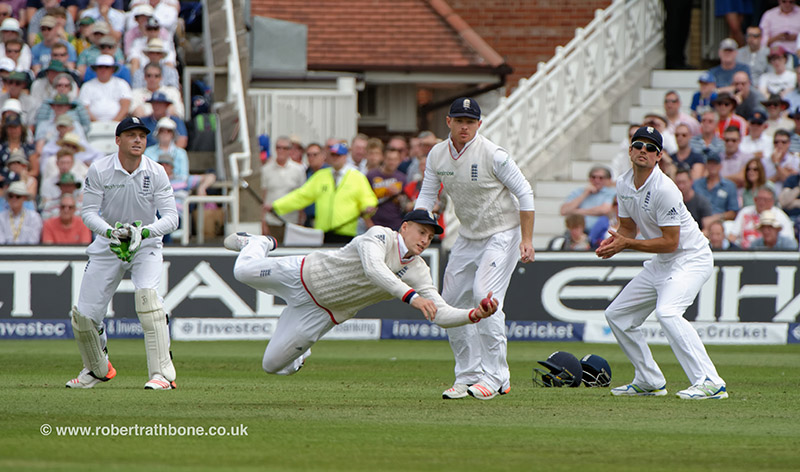 Ashes victory
This years I covered the most incredible Ashes Test at my local Trent Bridge ground. Australia were bowled out for only 60 on the first day (see pics). It was brilliant to photograph another former Cumbrian, Ben Stokes, star alongside Joe Root and Stuart Broad.
I have been very lucky and doors have opened at the most surprising times.
People like Dave, Keith and many more were a great help along the way. Although I moved to the East Midlands many years ago I still try to keep in touch with the people who helped me along the way. Education may seem like the most important thing at times but meeting wonderful people certainly helped me along the way.
Join the crowd in the Radcliffe Road stand and take a 360 degree look around Trent Bridge during the 4th Ashes Test between England and Australia. Click & drag on the image below
Note: Keith Richardson now writes wonderful books about the Lake District, you can check them out by clicking here